Time in Nature to be You
Stargate Forest Retreat
Smart Screens and Speakers
Time in Nature to be You
Stargate Forest Retreat
A Beautiful Retreat near Auckland, NZ
Stargate Forest is a luxury wellness and healing retreat in New Zealand, set on 40 acres of beautiful native bush, 50 minutes from Auckland CBD near Warkworth.
As well as the public calendar of events, it is available as a retreat venue for corporate wellness, executive strategy or spiritual growth events.
Known for its beautiful energy, Stargate Forest is surrounded by native bush and breathtaking views. It is the perfect place to stay for a few days, investing time in your wellness and healing to recharge and re-centre your inner connection and to feel the peace and tranquillity of connecting with nature.
Stepping onto the property, surrounded by forest, time seems to stop as you drop into a feeling of inner peace. You instantly relax and destress at this luxury healing retreat space.
This wellness and healing retreat sits on top of a ridge overlooking 40 acres of privately-owned land, mostly covered by pristine New Zealand native bush. There are amazing views across the valley over Warkworth and extending out to Kawau Island, including a distant view of the Coromandel mountain ranges.
You will discover beautiful bird song, rare native species such as the giant New Zealand snail, large waterfalls, a beautiful lily pond with friendly frogs, and an open grass glade surrounded by incredible native bush and trees.
As well as a network of private walking tracks on the retreat land, you are surrounded by hundreds of acres of forest for mountain biking or further adventures, including a short walk to Te Araroa — New Zealand's Trail — a continuous 3,000 km walking track from Cape Reinga to Bluff.
Our Purpose
The purpose of Stargate Forest Retreat is growing people, connecting them with the healing properties of being in nature.
Stargate Forest is available to hire as a retreat venue for corporate wellness, team building, executive strategy or personal/spiritual growth events. These include a public calendar of events, with support for retreat leaders to run their own yoga, wellness or healing retreat. Stargate Forest is the ideal escape for executive team-building and strategy weekends, including corporate getaways, leadership strategy or team-building events.
 See the calendar of public events to join a group retreat or book yourself in for a 1-on-1 wellness and healing retreat. Some of our offerings are:
Wellness Yoga and Healing Retreats

1-on-1 Wellness, Meditation and Healing Retreats

Energy healing, channeling or spiritual growth 1-on-1 visits

Group Yoga, Healing and Meditation retreats

Corporate Getaways and Leadership Strategy Days

Team Building Events

Executive Strategy Weekends
In March 2021, driven by the purpose to grow people, owner Rob Robertson purchased this land with the dream of building a beautiful upmarket retreat space. The two year journey of making a special wellbeing and healing space took shape in April 2023.
Not much happened in 2021 with this beautiful land apart from a large amount of gorse removal and the invigorating task of working out what was on the 40 bush-covered acres of land that traversed a steep hill.
A big moment came in late 2021 with the purchase of the Stargate mini digger, which enabled the old tracks to be cleared into beautiful pathways leading through the steep slopes of incredible native bush. That was the year of full lockdowns. Everything changed with the first-ever retreat in July 2022. Having the first retreat helped bring the vision alive with new passion and purpose.
During the two years leading up to the official opening in April 2023, this beautiful wellness and healing space has run three weekend group spiritual growth retreats plus countless 1-on-1 healing sessions or multi-night private healing retreats.
A key part of the two-year establishment phase was exploring the land which was a source of great enjoyment – especially as the previous owner of 13 years had indicated there was a waterfall hidden in the bush that she had never found. The discovery of an incredible series of waterfalls after bush-bashing the steep terrain was an incredibly exciting moment for the Stargate team.
Early in 2023, rather than spend $30,000 on an outside contractor, the Stargate Mini digger had a big adventure building the car park.
Beyond 2023 our story is still to be written. The vision is to be the leading NZ retreat venue for corporate strategy and leadership days as well as Yoga, Healers and Spiritual retreats that grow people in the incredible tranquillity and healing energy of our unique forest portal.
 Amazing weekend retreat and the official opening of Stargate Forest. The Lightworker Recharge Retreat was for new-age leaders, a special group of healers, bodywork practitioners, spiritual guides...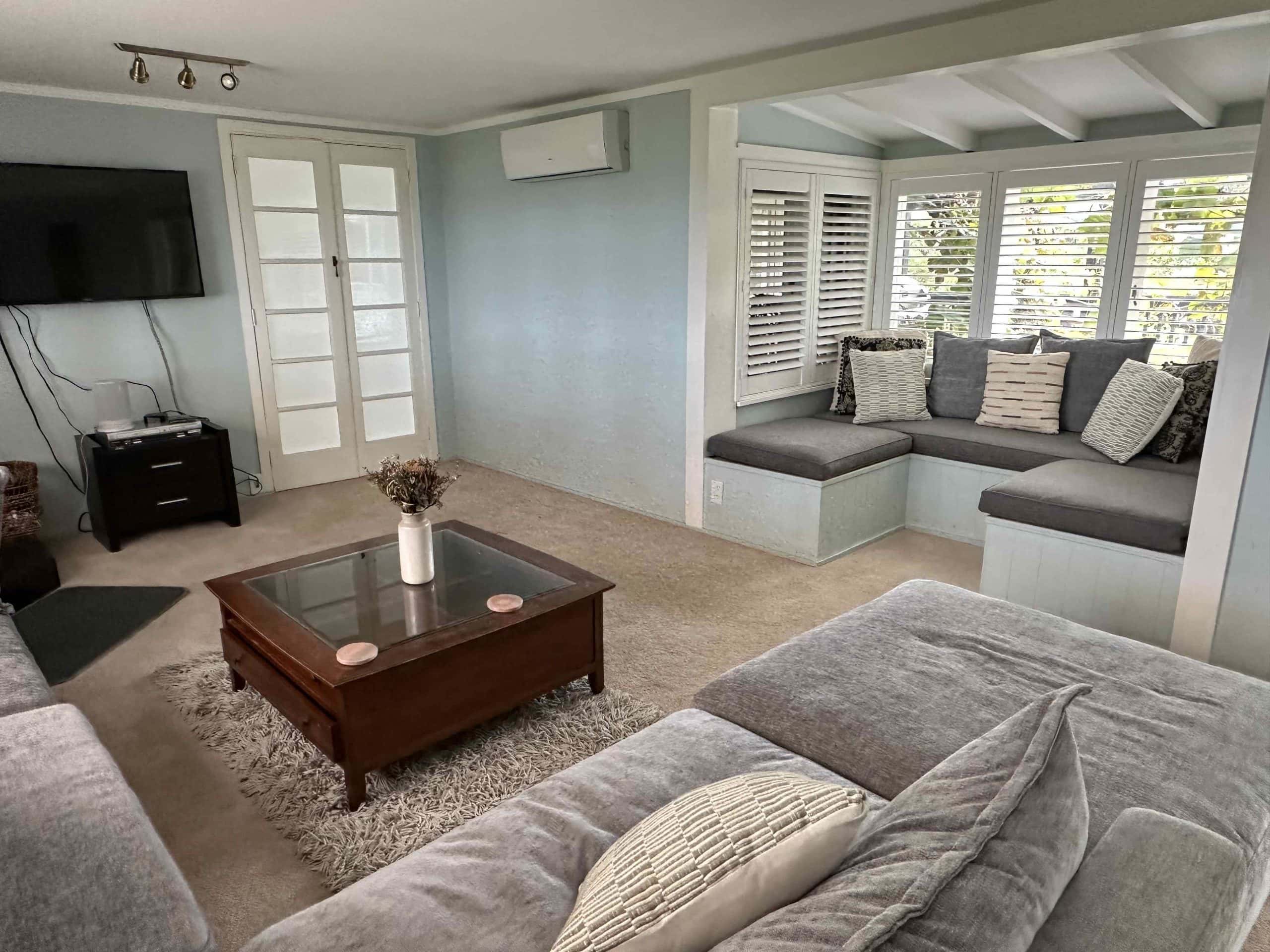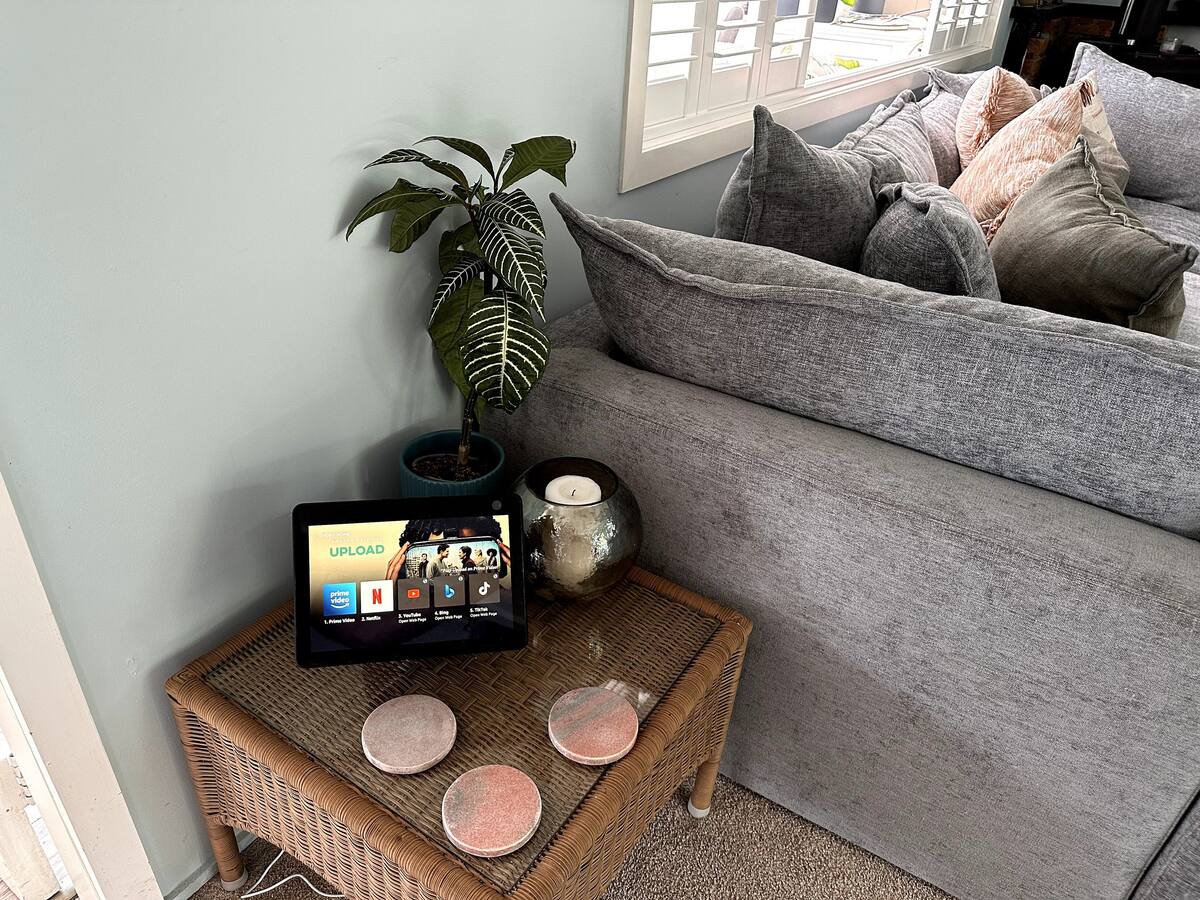 Smart TV's Wifi Speakers and Alexa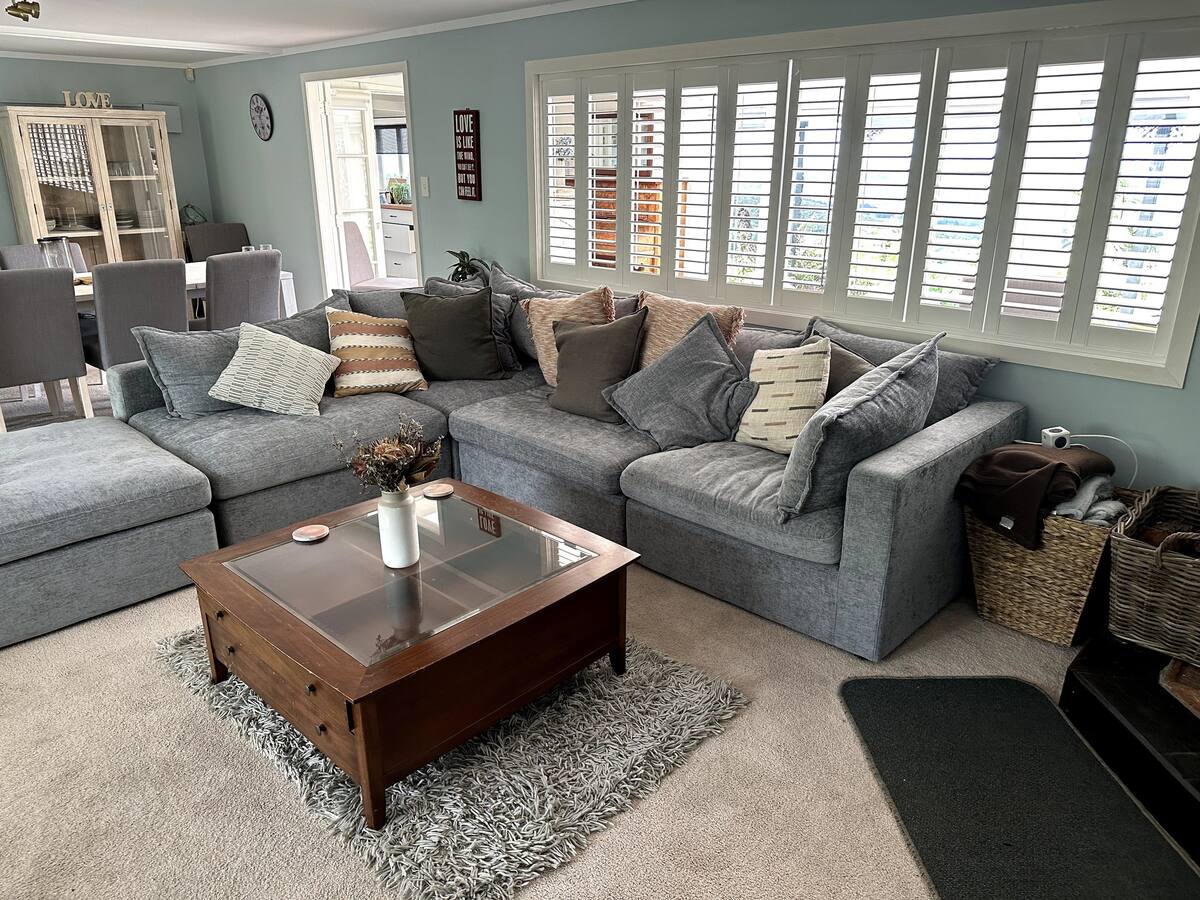 Some of what you Get
Retreat Amenities
Amazon Alexa with 5 Wifi Speakers
323 Smyth Road, Dome Forest NZ 0910